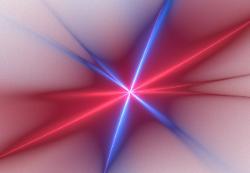 LTCC intensive courses take place over two days. Each course is free and open to both students and practitioners. To register, please complete the registration form.
The courses are taught by experts in their respective fields, all working on new research in hot topics in mathematics and the physical sciences.
Intensive Course 2019
Methods of Noncommutative Analysis
by Dr. Rauan Akylzhanov, Research Associate, School of Mathematical Sciences, Queen Mary University of London
Starts 15 May (1pm to 5pm), ends: 16 May (9am to 1pm) / Venue: Room 500, 5th Floor, Department of Mathematics, 25 Gordon Street, UCL, London, WC1H 0AY
Noncommutative analysis is a young, newly emerging research field at the intersection of noncommutative geometry and classical (mainly harmonic) analysis. This course will provide an introduction up to research level. After some background from classical analysis, we introduce semi-finite von Neumann algebras and tools to 'measure the size' of 'noncommutative measurable functions'. Motivated by work of Alain Connes, we see how a Dirac-like operator can encode aspects of geometry and classical analysis. In particular, we deduce Lp - Lq bounds for linear operators affiliated with quantum group von Neumann algebras. The course concludes with a discussion of open problems. Some exposure to basic functional analysis would be helpful.
To register for this course, please complete the registration form above or contact office@ltcc.ac.uk.